Donate
DJARFOGO INTERNATIONAL FILM FESTIVAL aims to reach out to local filmmakers, producers, students, professionals, journalists, and all interested in Cape Verde and abroad audience. Our primary goal is to connect Africa with its Diaspora by teaching a powerful program on visual storytelling and the film industry. Also, creating bonds of friendship with Cape Verde will allow for human and cultural exchanges between the various personalities and professionals present at the event.
View Details
Programs
Storytelling is a cultural expression of humanity, with each story offering a window into the worldview of the community to which it belongs, along with its past. Artistic expression manifested through filmmaking, especially documentaries, has become the vehicle with which to tell not only human stories, but also celebrate cultural identity. 
View Details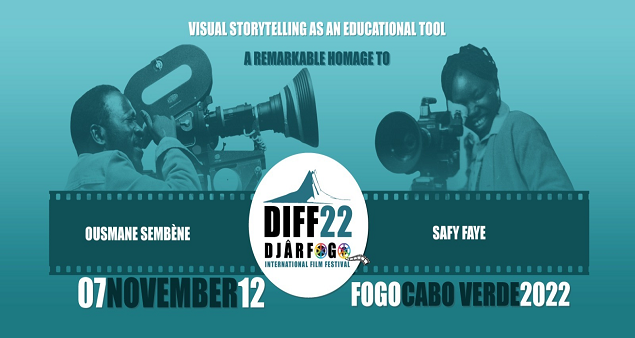 DJARFOGO INTERNATIONAL FILM FESTIVAL aim to create films focusing on the island of Fogo's culture and history. We wish to involve local students in the island community in that creative process. We hope that by sharing their collective history, values, and aspirations on film, ones, which they have learned to create, it will contribute substantially to the self-esteem and validation of the youth of the city as well as educate and entertain the broader community. 
Txan Film Productions & Visual Arts is partnering with Omni Entertainment, Inc. (US) Casa Criação de Cinema (Brazil), Real Ficção, Ltd. (Portugal) Associação Criatura (Cape Verde), ParkLight Films (Australia) and we sponsored by BadWest – The Black Association of Documentary Filmmakers (US), Cape Verdean Television, Amilcar Cabral Foundation (Cape Verde), Pedro Pires Institute (Cape Verde) Russia Embassy (Cape Verde), President of the Republic of Cape Verde, and among others